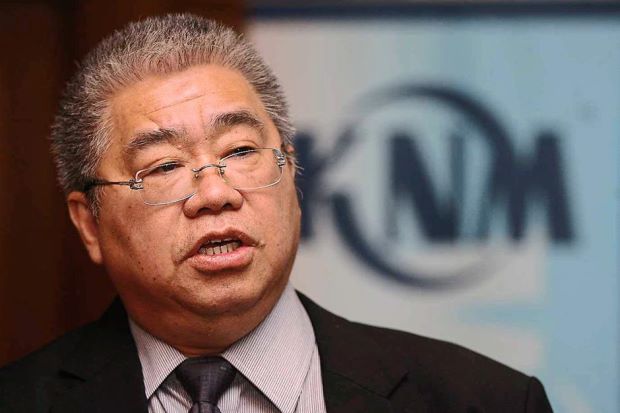 KUALA LUMPUR: Process equipment manufacturer KNM Group Bhd's waste-to-energy project in UK is finally taking shape after it sets up a S$300mil (RM840mil) multi-currency bond.
In a rare meeting with the press, group CEO Lee Swee Eng said the medium-term notes that was announced last week would be used to fund its renewable energy ventures.
The company's strategic plan was to increase its recurring income to 35% of its total income from 2018 onwards through green energy projects. They include the multi-billion ringgit 80%-owned Peterborough project in UK and 72%-owned biofuel project in Thailand.
He expects the waste-to-energy project in the UK to start engineering works next month and construction works to start in the fourth quarter. Income contribution from the project is anticipated from the third quarter of 2017 and that could make up 25% of its bottomline.
First phase of the project will produce 17.6 MW and the total capacity is 80 MW. It could take up to seven years to complete all phases.
The plant will be built on 52 acres, taking up about 30 acres. Analysts said the project was a positive catalyst for the company.
Hong Leong Investment Bank (HLIB) research said the Peterborough project could add 30 sen to the research house's target price of 80 sen once it starts. The estimation is based on the net present value of the first phase.
But the risk for Peterborough project was its technicality, another analyst said.
"It won't be an easy project, so the execution is crucial," he said.
Meanwhile, another renewable energy project in Thailand was expected to contribute to KNM's earnings in the financial year ending Dec 31, 2016.
The plant in Thailand will produce 200,000 litres of ethanol per day for the first phase and has a capacity of up to 400,000 litres per day.
"On top of that, we're in talks with local plantation companies to explore opportunities from biomass," said the engineer and business owner who had been laying low for the past two years.
Its order book is RM4bil, including jobs from the Peterborough project worth RM2bil.
It is bidding for over RM13bil worth of jobs of which RM4bil-RM5bil are related to Refinery and Petrochemicals Integrated Development (Rapid) project.
"There are many activities at the oil and gas downstream segment," said Lee.
HLIB Research noted that KNM had a good chance of securing RM400mil subcontract jobs from some refinery package in the near term and that it had won RM1.2bil worth of contracts from the Rapid project.
"The Rapid jobs it has secured should keep it busy for four more years," an analyst said.
All these are not possible if KNM did not strengthen its financial position from the hit it took from an over-expansion previously.
The company grew too quickly at the height of the financial crisis in 2008 that led it into cashflow woes.
Besides paring down short-term debts, it has also struck off its unprofitable operations.
Maybank IB Research said its net gearing stood at 0.29 times as at March and a full drawdown of the latest bond would increase its debt to RM1.45bil or net gearing of 0.69 times. The brokerage said that was manageable as the bond would be issued in a few tranches.
It had previously raised RM102.7mil from a private placement and RM161.6mil from a rights issue.
Investors regained interest in the stock following its announcement to restructure its debts and prospects from Rapid.
However, the oil price plunge last year had caused investors to dump stocks related to oil and gas, sending the shares to as low as 40 sen at end-2014. In a year, it fell 22.6% to 65.5 sen.
In the past two days, the stock saw heavy trading after it secured financing that was expected for its Peterborough project.
Source: http://www.thestar.com.my/Business/Business-News/2015/06/25/KNMs-UK-project-takes-shape-after-bond-issue/?style=biz